Massasoit Community College's Scott Meagher Recognized  for 40 Years of Service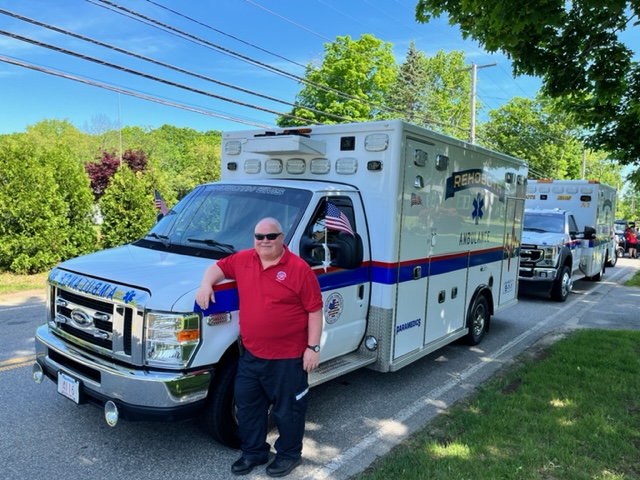 FOR IMMEDIATE RELEASE
CONTACT:  
Alex J. Villanueva, Massasoit Community College
avillanu2@massasoit.mass.edu | 508-588-9100 x1846  
Massasoit Community College's Scott Meagher Recognized  for 40 Years of Service
Meagher, a Rehoboth Paramedic, Recognized by National Registry of Emergency Medical Technicians 
BROCKTON, Mass (November 30, 2022) – Massasoit Community College, today announced that Scott Meagher, the College's paramedic program director, was recently recognized by the National Registry of Emergency Medical Technicians for achieving 40 consecutive years of National EMS certification.  This distinction is an honor held by few EMS professionals. 
To maintain his status as a Nationally Registered Paramedic, Meagher completed, on a biennial basis, the most comprehensive recertification program for EMS professionals in America. By maintaining his National EMS certification and completing regular continuing education courses, Meagher has demonstrated his commitment to providing exceptional prehospital emergency care. 
"All of us at Massasoit owe Scott a warm congratulations for achieving this significant professional milestone," said Ray DiPasquale, President of Massasoit Community College. "We are so grateful for Scott's dedication to the College and his community." 
Meagher was Nationally Registered as an EMT in 1980, was in the first ever Southeastern Massachusetts EMT-Intermediate program in 1981 and as a Paramedic in 1983.  Meagher has been serving the Rehoboth community since 1979. Meagher was recently recognized by the Steward Hospital System as a "Steward of the Community." 
The National Registry of Emergency Medical Technicians serves as the National EMS Certification organization by providing a valid, uniform process to assess the knowledge and skills required for competent practice by EMS professionals throughout their careers and by maintaining a registry of certification status. 
About Massasoit Community College 
Founded in 1966, Massasoit Community College offers students from southeastern Massachusetts and beyond access to more than 60 associate degree and certificate programs across arts, sciences, applied sciences, healthcare, and technology at locations in Brockton, Canton, Middleborough,​ and online. More than 900 students graduate with a degree or certificate each year from Massasoit, and 2,600 students annually enroll in non-credit community education or workforce development courses. Massasoit students are given access to wraparound services provided on campus to support their success inside and outside the classroom. For more information, visit massasoit.edu.   
# # #