Massasoit 2019 Year in Review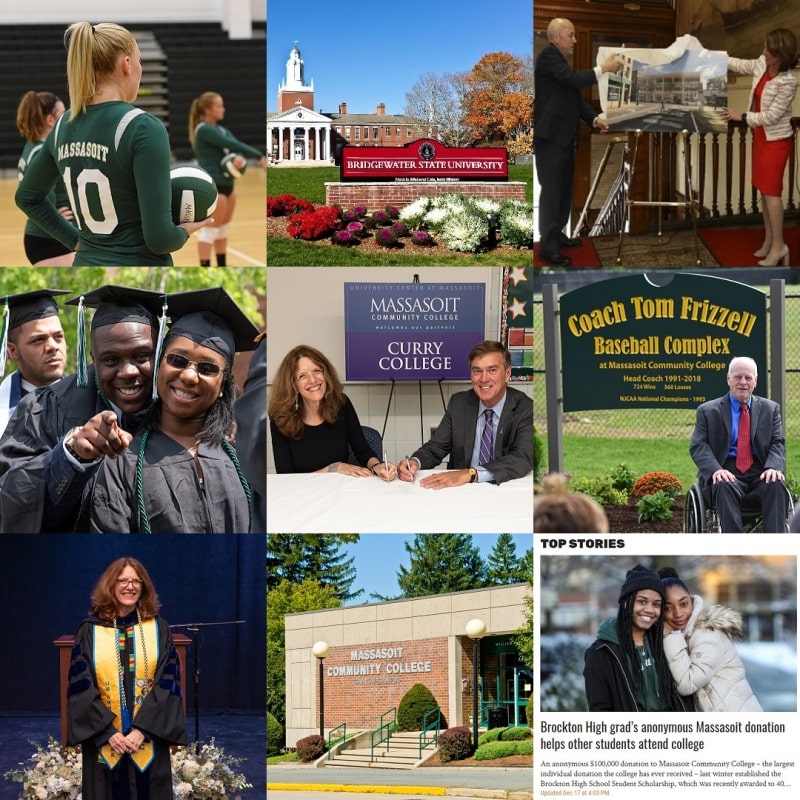 As 2019 comes to an end, we wanted to share a list of the college's major news announcements over the last year. While we can't list all of our students, faculty, and staff accomplishments, you can tell from this list that we've certainly been busy! From the inauguration of President Dr. Gena Glickman to the first bachelor's degree offered on our campus, here's Massasoit's 2019 year in review:
2019 marked the return of Massasoit Athletics women's volleyball program after a 33-year hiatus. They had a successful first season, and head coach Patricia Francis-Ryans was recognized as the Region 21 Women's Volleyball Coach of the Year!
We formally announced that the college will have a presence in the under-construction Department of Unemployment Assistance building at 226 Main Street in downtown Brockton. 
Massasoit received a $250,000 Skills Capital grant from the Baker-Polito Administration to support our Diesel Technology program and purchase new equipment. Massasoit has also partnered with the Plymouth County Sheriff's Department to pilot a program to train soon-to-be-released inmates to become diesel technicians.
In September, Massasoit dedicated the Coach Tom Frizzell Baseball Complex. Coach Frizzell led the Warrior baseball team for 28 seasons and is a beloved professor at the college. Additionally, we established the Thomas Frizzell Scholarship Fund to provide financial support for students who have demonstrated outstanding qualities of leadership and character, as demonstrated by the distinguished career of Coach Frizzell!
We are incredibly grateful for the support we received from local businesses in 2019! Thanks to South Shore Bank, Massasoit students got revamped ID badges. South Shore Bank provided the equipment and software for our three campus locations to produce the student IDs. A grant from Rockland Trust to our One Book, One Community program spurred the donation of 140 sets of the March trilogy to local schools and libraries. The Harold Brooks Foundation granted $30,000 to help strengthen and sustain our Latch Academic Support Program for the next two years; Latch assists first-year students as they transition into college. Williams Energy donated a fuel delivery truck to our Diesel Technology program. And Bridgewater Savings Bank supported our Veteran Services Center through their Community Voting Campaign and provided financial literacy training for our justice-involved veterans program. 
We were ecstatic when Boston Mayor Martin J. Walsh announced that Massasoit would be the fifth college to join the City of Boston's Tuition-Free Community College Plan. The Tuition-Free Community College program was launched by Mayor Walsh in 2016 and pays for up to three years of college for Boston's income-eligible students who have earned their high school credentials.
With a $100,000 anonymous gift last winter, the largest single gift in our history, Massasoit established the Brockton High School Student Scholarship. It's our first scholarship developed specifically for incoming students.
2019 will be a tough year to beat, but we can't wait to see what 2020 will bring for all of our students, faculty, staff members, and local communities!