Advising, Career & Transfer Center
The Advising, Career & Transfer Center, also referred to as the ACT Center, is staffed with a team of advisors who welcome the opportunity to meet with students as they navigate their academic, career and transfer goals. The ACT Center is located in the lower level of the Student Center (SC) Building at the Brockton Campus and the Enrollment Center at the Canton Campus.
View informative video tutorials on how to review your DegreeWorks audit, register for courses in your MyMassasoit Portal, Add/Drop a course, and much more.
Meet with us virtually!
The ACT Center will be available for one-on-one advising drop-in's via Zoom.
Note: Advisors will be available one-on-one to meet with you for questions regarding advising for courses and academic planning. We ask that you enter these meetings on a computer and have access to your student ID number (v-number) beforehand.
Launch Zoom Meeting
Monday – Friday
10:00 am – 3:00 pm
Zoom hours will be adjusted on the following dates for Summer 2023:
September 26: 10:00 am – 12:00 pm
Zoom will not be available on Thursday 9/28, 2023 as classes are not in session this day.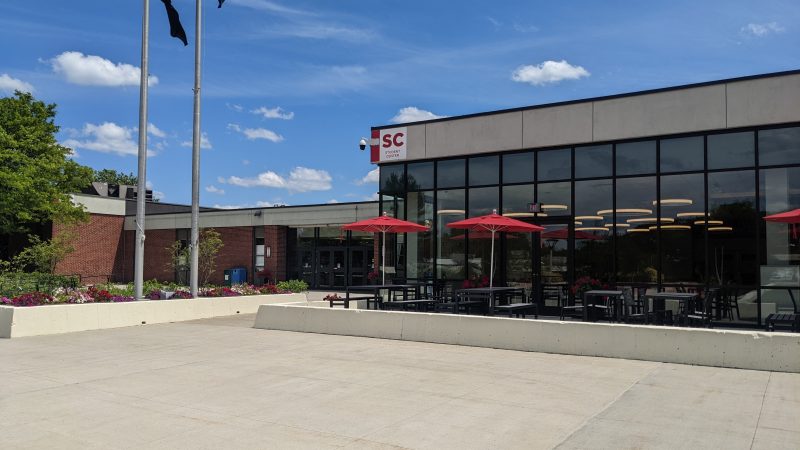 Academic Advising
Academic Advising will help you stay on track to complete your degree or certificate. You can connect with your advisor before registering for courses, check on your academic progress, and have any of your questions answered.
Career Exploration
Career Exploration will help you research and learn about various career paths that may be suitable for you, and determine which academic programs can prepare you to enter them.

Transfer Services
Start here and go anywhere. Our transfer services will help you through the process of researching, applying and choosing a four-year college or university for the next step in your educational journey.