New Department Names, Same Great Services at Massasoit
Oct. 1, 2019 – As we welcomed students back to campus this fall, the following changes and updates were made within the Massasoit community. It was a very busy summer, and while some names have changed, Massasoit's comprehensive services for student success and growth have not.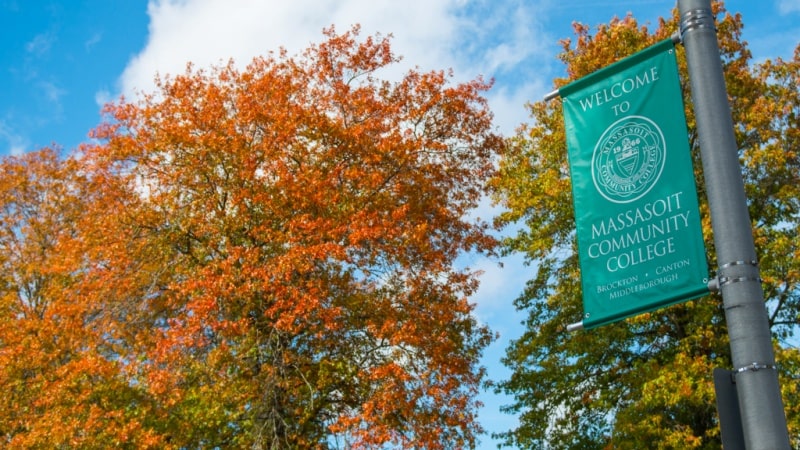 The Ida da Cerezo O'Donnell Unity Center
As you may have already heard, this fall Massasoit unveiled the Unity Center, a central location for students to examine and embrace the intersections of their identities, think critically about diversity and social justice, and utilize their unique and collective voices and talents to enact positive change. The Unity Center will house the Ubuntu Scholars mentoring program; a similar mentoring program designed for those identifying as female; the new Board of Trustees Student Mentorship Program; a larger mentoring program within the context of a student leadership institute; and a Peer Leadership program. The Women's Resource Center has been merged into the Center to streamline services and programming offered to students.
The Unity Center is an exciting move forward for Massasoit's diversity and inclusion efforts, and we look forward to sharing more about the specifics of the programs and activities that will be offered in the coming weeks. Email Jeff Joseph, director of the unity center, with any questions at jjoseph40@massasoit.mass.edu.
Advising, Career & Transfer Center
The offices of Advisement & Counseling and Career Services have merged to become the Advising, Career & Transfer Center (ACT). The ACT Center continues to offer students academic and transfer guidance while also developing a stronger focus on career exploration. Any student seeking academic advising, career information or resume review, or transfer counseling may be referred to the ACT Center.
Please note that while the ACT Center can provide referrals to outside organizations, the Center does not provide personal counseling services. Students in crisis should be referred to the Dean of Students Office. Email Alessandra Monteiro, director of the ACT Center, with any questions at amontei24@massasoit.mass.edu.
Student Central & Student Center
Student Central at Massasoit provides comprehensive enrollment services to prospective, current, and former students, in a convenient one-stop location. Services offered include: admissions; financial aid; registering for and adding/dropping classes; and student accounts. More information can be found on the Student Central website.
Additionally, the new Dining Hall in Brockton is complete and open for use. The space provides students, faculty, and staff with a beautiful space to gather. Student Life is now located on the lower level of the Student Center, and, as a reminder, Testing & Assessment is located on the lower level of the Student Center as well, in room 139.
Access and Disability Resources
Access and Disability Resources is committed to providing reasonable accommodations for students with disabilities and supporting them in their pursuit of reaching their academic goals, while still meeting the academic and technical standards set for all students. This departmental name change reflects a more progressive philosophy which, while recognizing disability as one of the many components of diversity, focuses on the department's core mission of removing barriers to ensure accessibility for all students, staff, faculty, and visitors to the college. Email Marie McDonnell with any questions at mmcdonne2@massasoit.mass.edu.