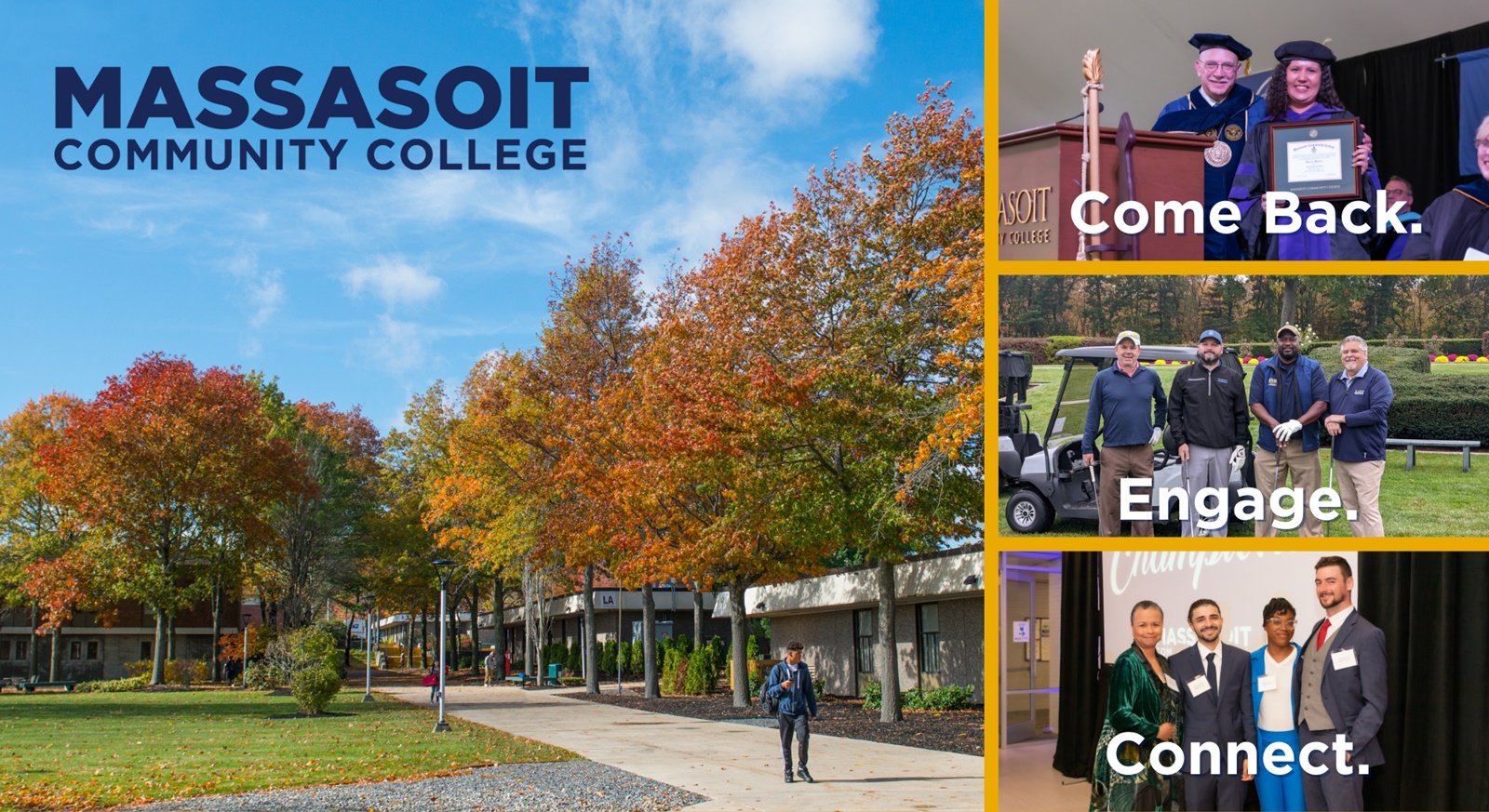 We are excited to welcome you back to attend events on campus this fall.  Here are a few of our highlighted events:
Fall Spirit Games – Oct. 17, 2023
Massasoit Men's Soccer (3:30pm) & Women's Volleyball (6:00pm) vs Bristol in our first pinkout for breast cancer. Get a pink Massasoit t-shirt while supplies last. Please bring a folding/camp chair. There is limited seating available.
County Government and Its Impact – October 25, 2023 at 12:00PM.  Buckley Performing Arts Center, Lobby, Brockton Campus. Come Learn about county government and its impact from Plymouth County Commission Chair Jared Valanzola '11 and Plymouth County Treasurer Tom O'Brien. Lunch will be provided. RSVP here.
Night at the Theater – December 9, 2023 at 7:00 PM
Come enjoy a dessert reception and special presentation from Mark Rocheteau '92 and a current student involved in Massasoit's production of White Christmas at 7:00 pm followed by the show at 8:00 pm. Tickets are $30 per person. RSVP by Nov. 9, 2023 here.
We look forward to seeing you at these events and others in the future.  We hope you always feel welcomed to come back to campus and attend our events.  As an alumnus you are a member of our community.
Update your contact information