Massasoit Box Office
Buckley Performing Arts Center box office is located on the Massasoit Community College Brockton Campus.
Programs & Services – 508-588-9100 x1982
Box Office – 508-427-1234
---
The Massasoit Community College's Student Ensemble, part of the Massasoit Theatre Company, today announced its fall outdoor theatrical event, Eurydice, directed by Corinne M. Mason. It will run the weekend of Sept. 23-25 on the Brockton campus.
Plot Summary & Production Details
In Eurydice, Sarah Ruhl reimagines the classic myth of Orpheus through the eyes of its heroine. Dying too young on her wedding day, Eurydice must journey to the underworld, where she reunites with her father and struggles to remember her lost love. With contemporary characters, ingenious plot twists, and breathtaking visual effects, the play is a fresh look at a timeless love story.
Show Dates: Friday, September 23 at 7:30 p.m.
Saturday, September 24 at 7:30 p.m.
Sunday, September 25 at 7:30 p.m.
Location: Massasoit Community College
Brockton Campus
Fine Arts Building, Outdoor by the Satellite Dish
1 Massasoit Boulevard, Brockton, MA. 02303
To purchase tickets: 508-427-1234
$16-General Patrons
$14-Seniors/Students/Children/Vets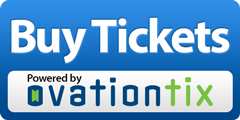 Eurydice Cast
Magdalene Bastarache
Natasha Dias
Kacey-Catherine Hilton-Gilleo
Devonny Grafton
Will Lynch
Sabrina Nedder
Alessandra Ruhoy
Lauren Vanderwater 
Featured Special Guest
Irina Costa
Shanel Sparr
James A. Valentin 
Production Staff
Director: Corinne M. Mason
Costume Designer: James A. Valentin
Stage Managers: Mikayla Williams
Technical Director: Nathan Fogg
Assistant Technical Director: Johnathan Scott
Producer: Mark C. Rocheteau
About Massasoit Community College
Founded in 1966, Massasoit Community College is one of the largest community colleges in Massachusetts. Massasoit offers more than 60 associate degree and certificate programs across arts, sciences, and applied sciences. With three locations in Brockton, Canton, and Middleborough, Massasoit serves students from all across the metro south region. More than 900 students graduate with an associate degree or certificate each year from Massasoit, and 2,600 students annually enroll in non-credit community education or workforce development courses. Massasoit offers a wide variety of support services to help students develop academic, emotional, and social skills. For more information, visit www.Massasoit.edu.