Media Arts – Radio and Podcasting Certificate
With the emergence of podcasts and the continued broad reach of radio, it is the perfect time to hone technical and practical skills essential to the industry.
Our media arts certificate provides students hands-on learning and they are able to leave Massasoit to work in the industry.  Students do not just learn about radio – they perform the duties of those working in the radio industry.
Students who complete the Radio Certificate can begin their careers in entry-level positions or continue their studies at Massasoit to earn our Associate in Arts in Media Arts. Students benefit from extensive use of the Dale Dorman Radio Studio, as well as the great reputation of our Media Arts programs for placement for internships and employment.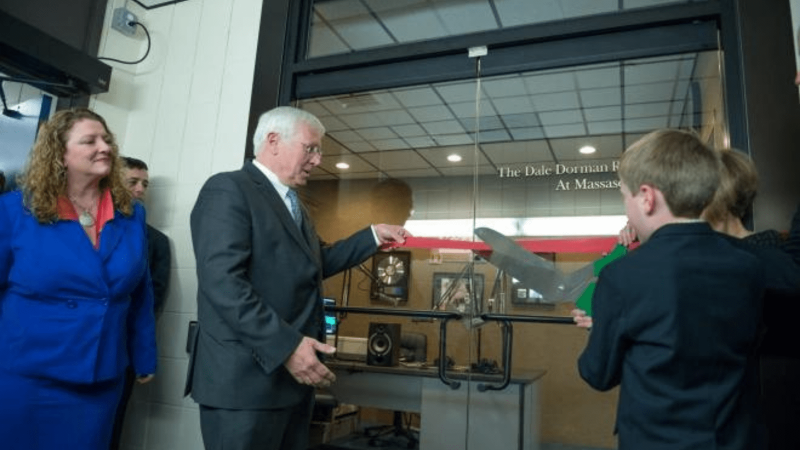 Radio Studio
Mr. Dorman, a famed Boston radio host, died in November 2014. He had been on the air on various radio stations in Boston for more than 40 years, including WRKO-AM (680) and Kiss 108 WXKS-FM (107.9). He was inducted into the Massachusetts Broadcasters' Hall of Fame in 2010. Mr. Dorman's family has generously donated his entire radio studio to the Massasoit Community College Foundation for use by the Massasoit Community College communicative arts program, complete with signed records and memorabilia. This wonderful donation provides the College an opportunity to expand its program, enabling students to gain hands-on experience working in a studio, one that was formerly used by one of the greats! The Dale Dorman Radio studio is located in the FIne Arts Building, on the Brockton Campus, and is an integral part of the education for our radio students.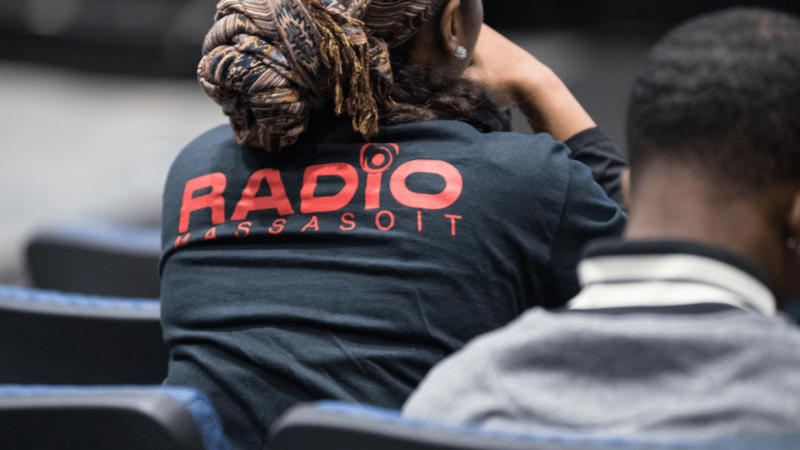 Radio Club is a student-run organization supporting the Radio Massasoit internet radio station. Its purpose is to provide broadcasting opportunities to students and train them in the operation of a radio station.
Media Axis Club is for students involved in the television side of the media club. They can expect to get immediate quality hands-on training in television production. The media club provides a stepping-stone to those who are considering a career in any aspect of media communications.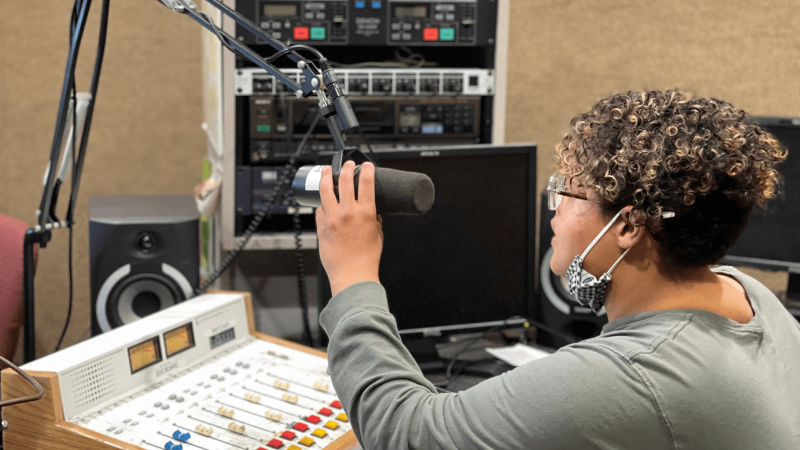 Students who wish to matriculate into the Associate Degree in Media Arts can transfer all certificate credits to the degree program.
The Associate in Arts in Media Arts at Massasoit is designed to prepare students for careers in broadcasting, including television, radio production, performance, editing, and writing. Its curriculum combines academic classwork, in-studio production, and on-air experiences, including the use of the Digital Media Arts Center, a state-of-the-art working television studio, and the Dale Dorman Radio Studio.
Students become proficient in broadcast vocal performance, television and radio production techniques, and computerized, non-linear editing. Core courses explore communications, journalism, film, and are supplemented by students' choices in electives.